2020-06-04T09:07:00Z
National Volunteers Week (1st-7th June) gives us an excuse to say thank you to all of our wonderful volunteers. The Freshspring Trust couldn't continue without your help and support, so thank you for your commitment and enthusiasm.
National Volunteer Week also gives us the opportunity to say a special thank you to our volunteers who have made an outstanding contribution to The Freshspring Trust.
This year we decided to focus on the ship volunteers who have continued to support the ship throughout the last few months. As you know, with police permission we have been allowed up to two volunteers on board to undertake essential maintenance as the ship needs to remain watertight and must not be allowed to deteriorate.
Pete, Stephen and George have all been on board, socially distancing, at least once a week to ensure Freshspring receives the care she needs, so will be awarded with Certificates of Recognition for all their efforts.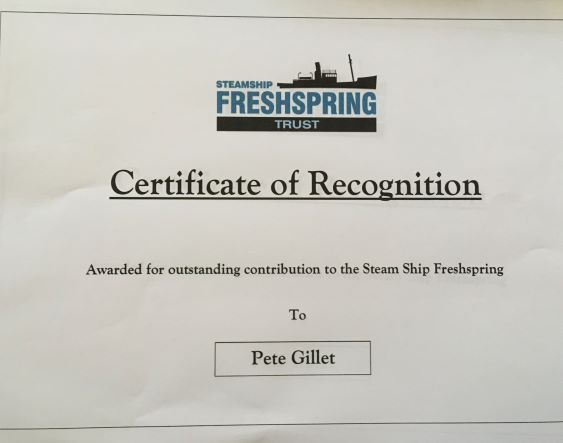 This year we have decided to have an extra award for an "Up and coming Volunteer". This recognises taking on extra responsibility and is awarded to Mike G for the role he has played in both the engine room and with the awning frame.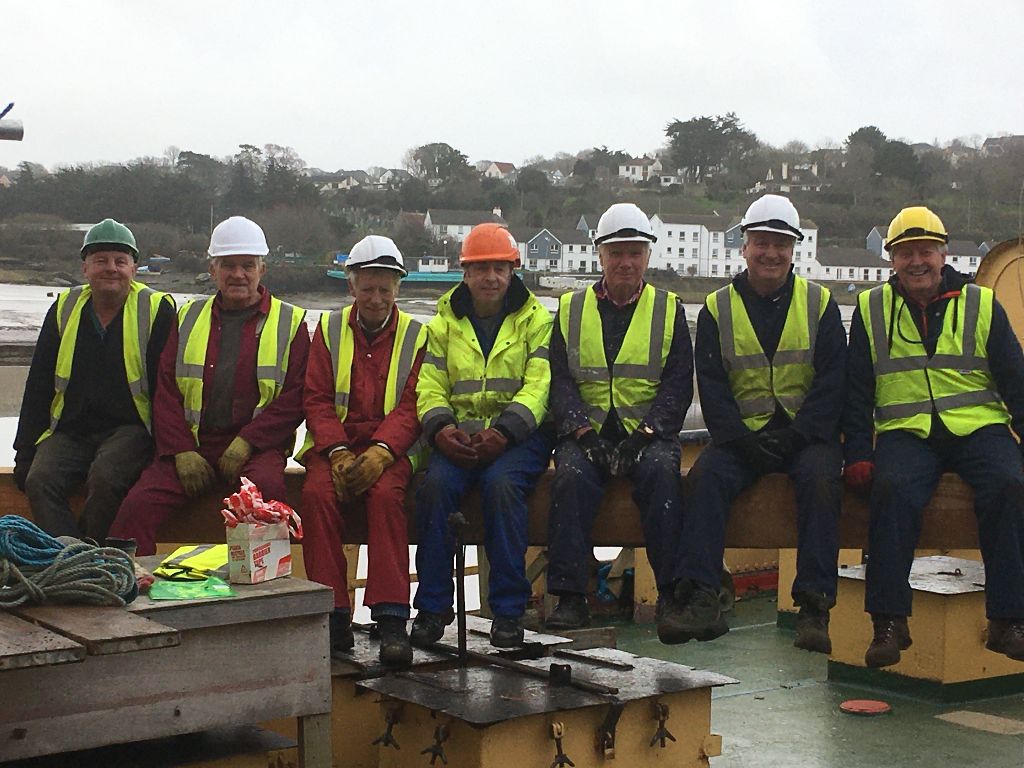 Our volunteers are quite literally the heart of our organisation, so thank you all for being part of TeamFreshspring.