I am from a family of non seafarers and at the age of sixteen simply decided I wanted to travel and see the world, and a chance conversation with the dad of one of my pals, who happened to be a Ship's Captain, made me interested in the Merchant Navy. He advised me on the steps to take and weeks later I was summoned to the P&O Head Office in the City of London for an interview.
I was accepted and was offered the position of a "Indentured Navigating Cadet" with Trident Tankers – one of their Shipping Companies, and within weeks I was joining my first Ship in Milford Haven, Wales, at the age of sixteen and a half. Luckily one of the advantages of a Merchant Navy Training is that the Company paid for my training and education, as well as a wage, so my parents did not have to pay anything – and it is the same today!
It was never my ambition to go to sea but I'm so glad I did!
My career has been in two parts, twenty years at sea, from Cadet to Captain, followed by a land based career for thirty years, but luckily for me this involved looking after seafarers from many countries – and a lot of travel! Fortunately English is the international language of the sea, and of the shipping business, so no difficulty communicating.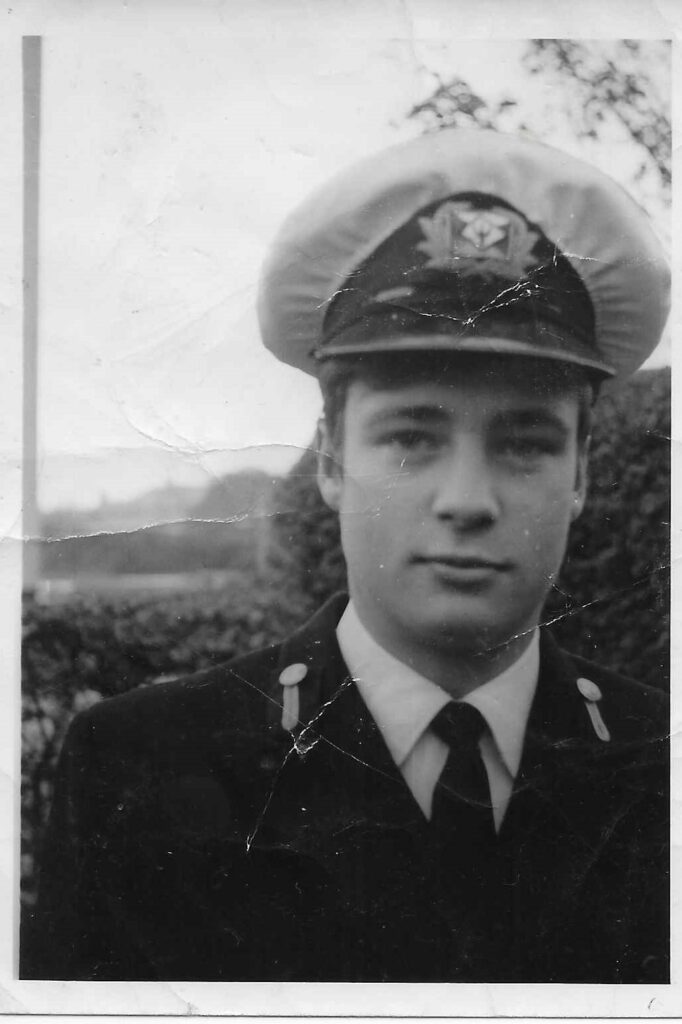 The unique feature of the Merchant Navy is that all ships are different, and most are trading internationally, so I rarely left my ship in the port and country I joined in. This is exactly the same today, every day is different, every voyage different, and you almost never sail with the same crew twice (unless you are on a ferry).
I joined my second ship in Japan, the ship was brand new and was being prepared for it's maiden voyage, so I was lucky and spent a couple of weeks in Japan, – very strange food, a lot of fish, and all menus had photos of the food on offer. At the hotel we stayed in the cook kindly tried to cook English food for us – bacon egg and beans wrapped and baked in tin foil!
After a year at sea I was sent to London for six months in Nautical College, fond memories of exploring London, we even managed a trip up the Thames on the college boat – and all paid for (although we had little spending money).
After my time in college I went back to sea for another year, this time joining one of the first supertankers ever built, in Japan again! Lucky for me the ship developed engine trouble on the maiden voyage and we were diverted to Singapore for repairs – and three weeks to explore. In those days Singapore had not developed into the modern city of today but was still fascinating, with so many cultures mixing with each other.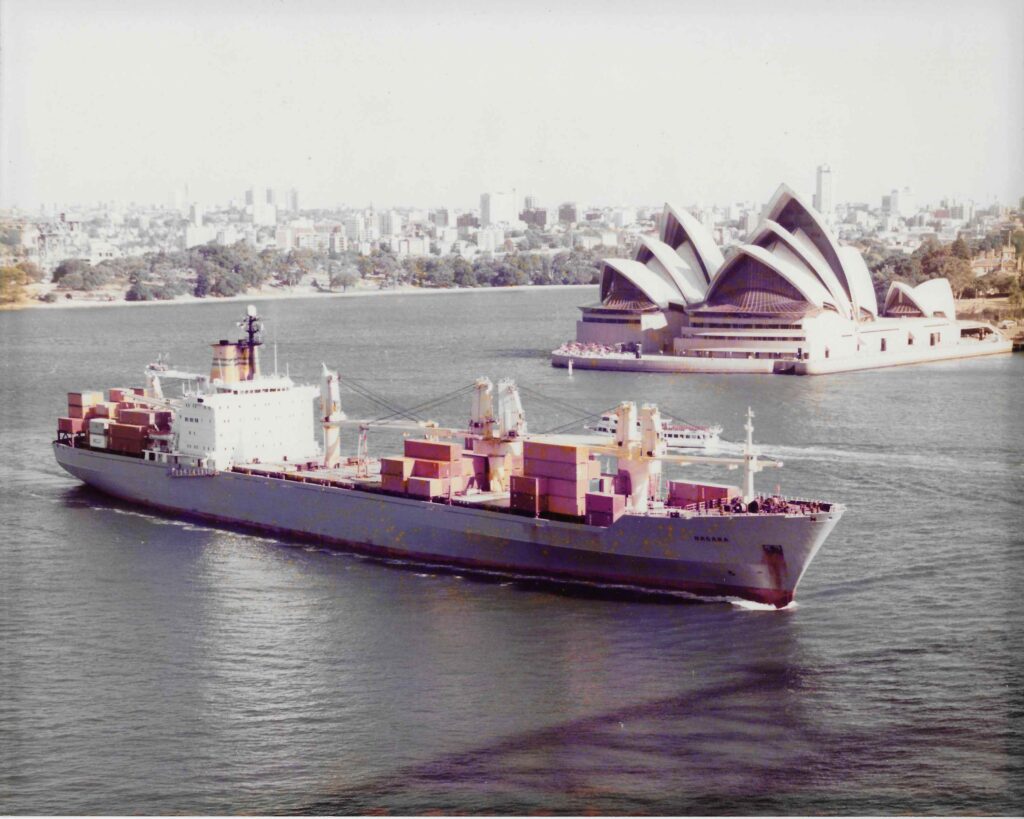 In between exams I worked on small Bristol based ships trading between Dublin and Avonmouth – carrying containers – and Guinness! It was from the deck of one of these ships that I saw the SS 'Great Britain' return from the Falkland Islands and voyage up the River Avon to her original building dock in the centre of Bristol– where she is today.
After my examinations I joined the Geest Line, which operated a regular (Liner) service between Barry in South Wales and the Windward Islands of the Caribbean. We took everything from manhole covers, manufactured goods and even racehorses out, and returned with bananas, rum and tropical produce – a fair swap!
A ship cannot rely on land based services such as ambulances, firefighting etc. and has to be self supporting. Being a ship's officer involves a unique set of skill sets, team management, ship stability, firefighting, seamanship, meteorology and for a deck officer – navigation. Navigating by the sun, stars and moon without a computer or satellite in sight is immensely rewarding, and the sight of the Milky Way carpeting the Sky on a cloudless night in the middle of the ocean is never to be forgotten.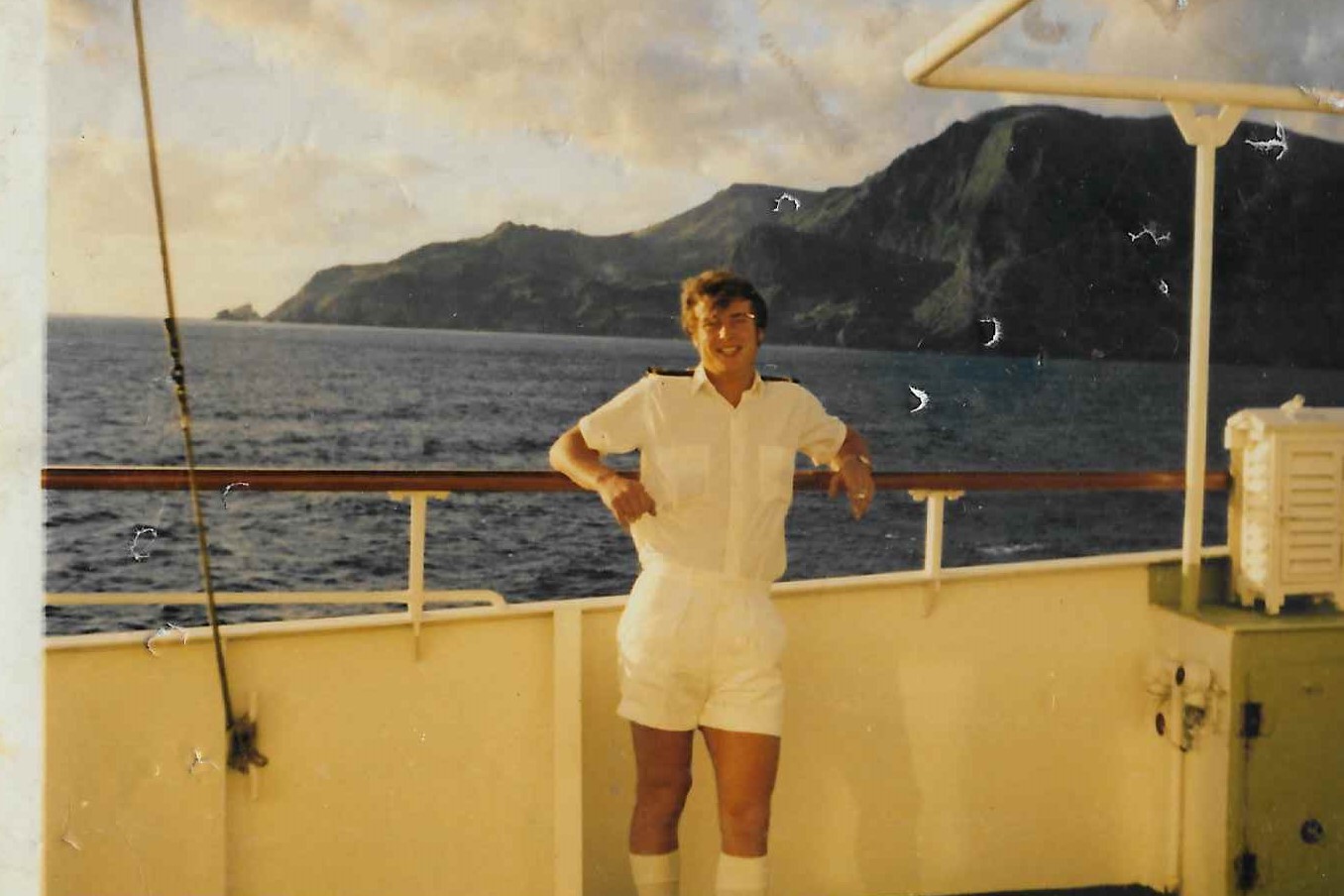 In a few years I rose through the ranks to Chief Officer, and realising promotion to Captain would take a long time (dead man's shoes) in 1977 I decided to seek my fortune elsewhere and joined an USA based Company operating globally. Within a year I was promoted to Captain, at the age of 29yrs, and my first Port as a Captain was war torn Beirut, carrying a cargo from America that was mostly paper tissues and toilet rolls – which were in very short supply in Lebanon at the time – nothing changes!!
I then worked as a Ship's Captain on many types of ships, ranging in size from 1,000 tons to 22,000 tons, carrying cargo to and from every continent except Antarctica, with crews drawn from them all (except of course Antarctica!). Although all the crew knew some English I tried to learn a few simple words from each Nationality, it is amazing how much this is appreciated!
I transited all the major canals and waterways of the world, for example the Suez, Panama, Kiel, and Corinth Canals, and passing through busy areas such as the Dover, Gibraltar, Singapore and even the Magellan Straits.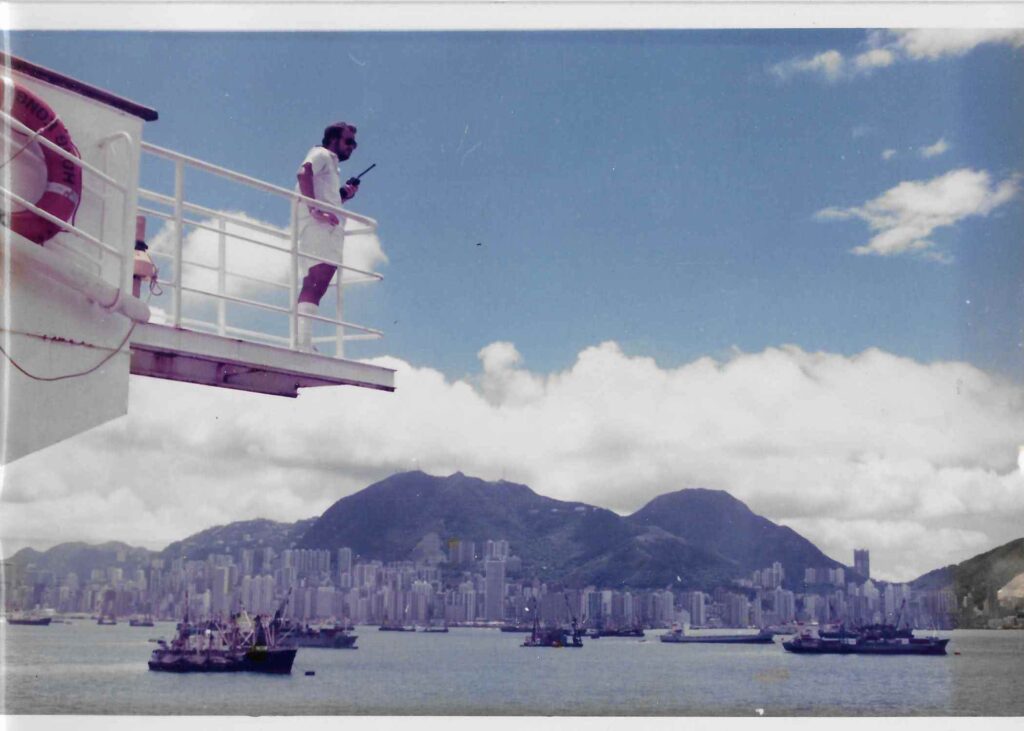 After nine years as a Captain I decided to 'swallow the anchor' (retire from the Sea) and started my second career in Ship Management, and at the age of 38yrs I took up employment as crewing manager for Stena Line Ferries, moving in 1997 to the role as International personnel manager for Northern Marine Management, another Stena company. In 2003 I was appointed to the Main Board as Personnel Director, responsible for over 300 shore employees in 6 offices worldwide, and supporting over 7,000 seafarers, serving on over 100 ships, coming from many nationalities – mainly from Europe, the Philippines, Russia, Croatia and India.
I then retired in 2014, at the age of 65 years, but continue to be active in Merchant Navy training and development issues. In 2019 I was awarded the Merchant Navy Medal for services to maritime training and charities.