SS Freshspring is the only surviving example of the 14 Fresh class water carriers built by Lytham Shipbuilding and Engineering Co for the Royal Fleet Auxiliary (RFA)
Recognised as being a vessel of National Importance, the ship is on the register of Historic Ships formed by National Historic Ships UK (Reg. number 28).
Quote, Martyn Heighton, past director of NHS, "Freshspring is of outstanding significance….. Freshspring is remarkably complete – her hull and superstructure are substantially intact, whilst her steam engines are in outstanding condition due to the care given to them over time".
Built in 1946, she was the last of 14 Fresh Class water carriers, all of which were 121 feet in length. Her duty was to replenish Naval ships with fresh water for use in boilers. She also acted as a fire tender and salvage vessel when required.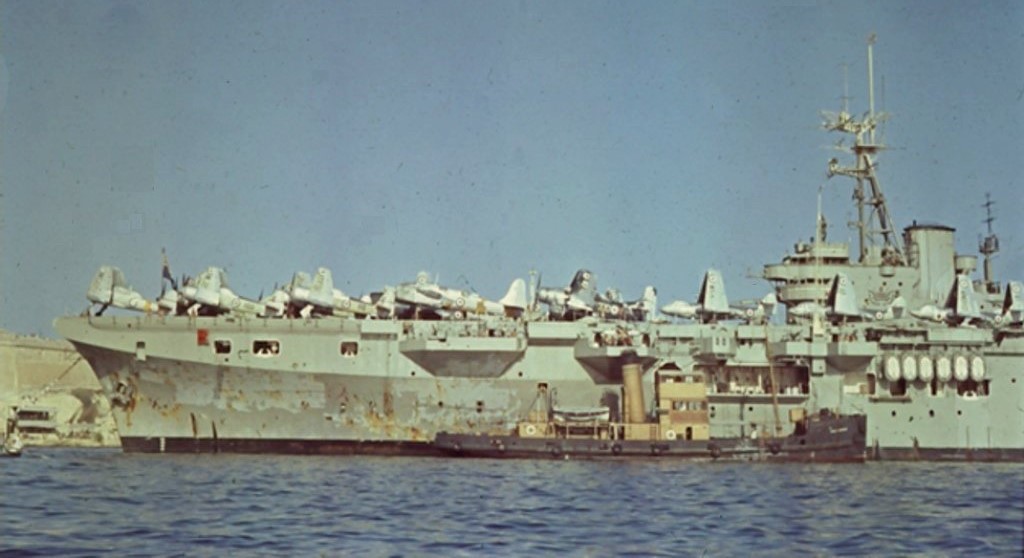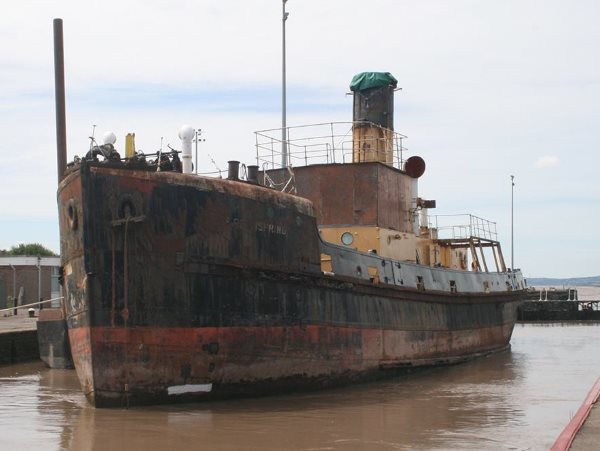 Her form reflects her role as a Royal Navy (RN) water carrier, with her pre-Second World War configuration her form reflects the type of general cargo vessel that was the work-horse of the British mercantile fleet from the 1920's to the 1950's.
The Trust plans to bring SS Freshspring back to operational condition for a sustainable future use, whilst retaining her external form and sympathetically converting her internal water tank spaces, which will mean that she will be the only operational vessel of this type. In the meantime, presenting her afloat in Bideford as a static exhibit means that she will be the only vessel of her type and age accessible to the general public.
A Potted History
SS Freshspring was launched on the 15th August 1946 and after trials in February 1947, she sailed to her long term base in Malta. Initially coal fired she was converted to run on heavy fuel oil in 1956 whilst in Malta with three burners, one in each of the coal furnaces.
She returned to the UK in 1967 to replace a sister ship, Freshpond, at Devonport. Prior to being put into reserve in 1976 at Gareloch, she also worked in and around the Clyde and Pembroke docks and she was surveyed and refitted at Ardrossan in 1969.
She was offered for sale in 1977 and sold two years later to a private owner who towed her to Bristol, which is where she was last steamed. After problems in Bristol with thefts including much of the wheelhouse equipment, she was then moved to Newnham on Severn.
If you have any pictures, stories or other information about Freshspring or other vessels of the Fresh class please do not hesitate to contact us.
SS Freshspring Timeline
1944

November

Admiralty sends order to Lytham Shipbuilding & Engineering Co. Ltd. for Freshspring

1945

September

Keel laid down

1946

August

Launched

1947

February

Sea trials at Preston

1965

In reserve at Malta

1967

August

Replaces Freshpond at Devonport

1979

July

Sold to private owner, Oswald Burgess, and towed to Bristol Floating Harbour

1991

April

Towed to Gloucester

1992

January

Towed to tidal berth at Newnham-on-Severn

2013

May

Steamship Freshspring Society formed

2016

July

Towed to Sharpness drydock for hull works following funding from National Heritage Memorial Fund

2016

August

Repairs to the hull at Sharpness Dry Dock

2016

September

In tow to Appledore

2018

April

New Wheelhouse fitted

2020

April

New Awning fitted

2021

May

Remedial work on the hull at Harland & Wolff (Appledore) Shipyard

2021

August

New Mast stepped

2021

August

75th Anniversary