Join Team Freshspring
We are a charitable Trust with the aim of returning the SS Freshspring to operation. The commitment of members – supporting members or more active volunteers – is vital to achieving the Trust's aim to stimulate interest in maritime heritage, inspiring educational objectives and securing a long term sustainable future for SS Freshspring.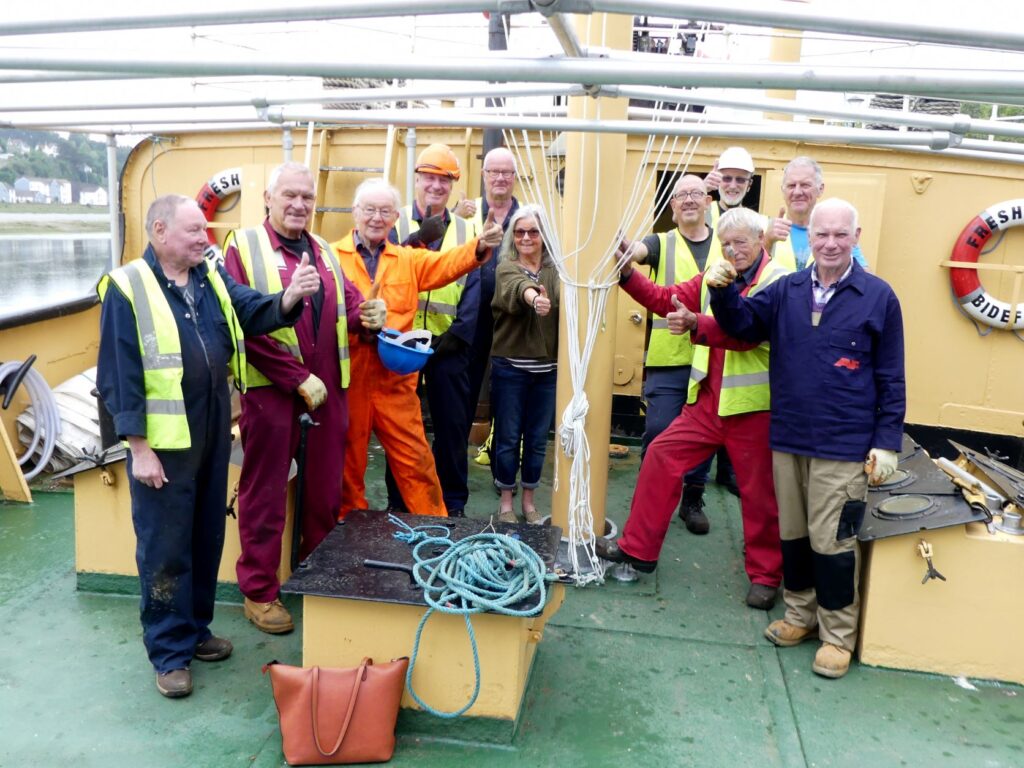 Benefits
Membership of the Trust is open to all and benefits include:
Our informative magazine, printed in colour and delivered to your door
Priority visits to the ship
Member-only events
Early notification of events
The opportunity at the AGM to have a say in how the charity operates
To be part of Team Freshspring
Exclusive access to SS Freshspring's Member's Area
How To Join
Membership is just £25 per year
Please note: We will need your contact details to keep in touch with you. We will not share your details with any third parties.