The Trust promotes careers in maritime and engineering throughout its activities and at shows, school career fairs and events.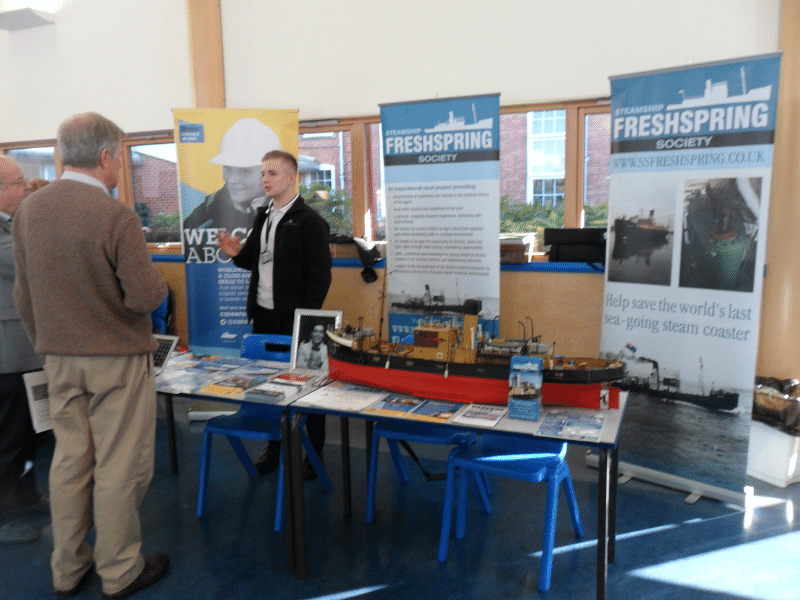 What we do
We engage with the Merchant Navy Training Board (MNTB) to support young people in entering the maritime industry.
In partnership with MNTB, we attend school career fairs and workshops to ensure that young people are fully aware of careers available in the maritime sector.
In addition we work with Jobs in Maritime a dedicated service for maritime careers.
In conjunction with The University of the West of England and Plymouth University, we provide opportunities for students to carry out academic projects linked to SS Freshspring to engage them in maritime studies.
We have an engineering project based on STEAM subjects, which can be used with primary and secondary students.
Schools are encouraged to bring children to the ship where they can see first-hand how a vessel operates. They also engage in activities such as rope-making, mast climbing and a VR (Virtual Reality) experience of life on board.