My name is Tom Puddy and I am a British Seafarer, currently working as an Electro-Technical Officer (ETO) onboard a privately owned superyacht.
The beginning of my journey…
I did not always have the intention to go to sea, or even work in the technical field. In fact, as I was approaching the end of my secondary school in Bideford – North Devon, I was very unsure as to what direction I would take in life. At GCSE level I had taken electronics as a subject which I had enjoyed, but due to lack of applicants, the college I was attending did not offer a continuation of study in that field at A-level.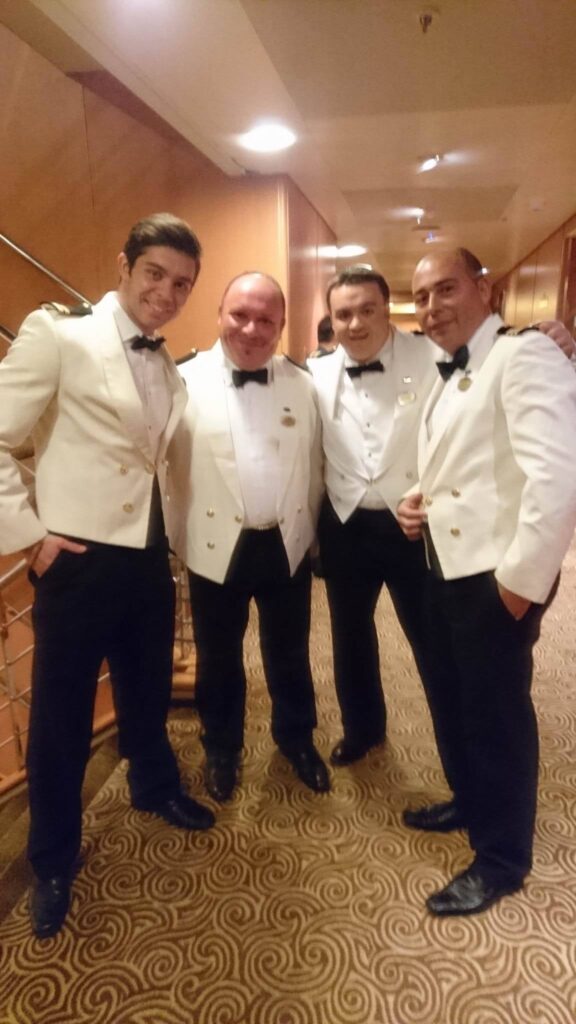 Being young and unsure what to do, I stayed at the same college with my friends and chose subjects I didn't really have an interest in. I spent one year attending lectures and completing the coursework without any enthusiasm; even as the first year was coming to an end, I still didn't have any further ideas for my future life.
For the next school term, I was planning to change to another local college, slightly farther away which offered a better selection of subjects.
Fortunately, this was not to be, as over the summer holiday break, I learned about careers in the marine industry. I cannot say exactly how I discovered this, I think it was a conversation with my Dad, who is an engineer and has always had an interest in maritime. I did some research on the internet and it sounded like the perfect job. I read that I would have the opportunity to travel all over the world, working as part of a team to maintain the engine room and operational side of a ship which greatly appealed to me.
A new path
Over that summer I volunteered on board HMS Oldenburg, a local passenger ferry which served the island of Lundy, my early childhood home, off the coast of North Devon. I assisted Steve, the ferry's sole engineer in his engine room checks, start ups and general operations as he taught me some of the basics. I would also lend a hand with some of the cargo operations and throwing of ropes (as well as making cups of tea for the crew!)
This involved some very early starts, late finishes and longer days than I was used to at school, but also provided me a sense of satisfaction and responsibility that I had previously felt lacking.
Within the marine industry, companies sponsor students through their cadetship which comprised of time at college and total of six months sea time onboard. In addition to covering the course fees, cadets are given a small salary to spend as needed. This meant that I would finish my education without any worries of student debt. I initially applied for Clyde Marine and was accepted to be an engineering cadet within their company for the upcoming term.
After learning that I was starting a career at sea, a neighbour who was a local retired sea captain and friend of my parents, recommended that I apply to Trinity House. Trinity House is the official organisation responsible for the maintenance of navigation buoys and lighthouses around the United Kingdom, initially set up by King Henry VIII. They also operate as a charitable organisation sponsoring cadets, offering them the chance to either serve their sea time aboard one of their own vessels or another cooperating company's vessels, and thus providing a chance for a greater range of experiences.
I travelled up to London with my dad for the interview, which took place in the grand Trinity House Building close to the Tower of London. At the interview I was offered the position on the grounds that I complete the dual ETO/Engineer OOW cadetship. I had initially only been intending to apply for the engineer cadetship, but accepted the offer non the less, on the mindset that the more strings to my figurative bow, the better.
South Tyneside College
I started at South Tyneside College, South Shields the following January. My parents drove me up shortly after the New Year.
This was a nerve racking experience for me. At 17 years old, I was shy and very used to home life, to be moving 400 miles away to the other side of the country was very out of my character.
I was initially accommodated in the Dr Winterbottom Halls of Residence at the college along with all the other cadets of my term intake. The majority of students were in a similar situation, young and experiencing their first time away from home; we all bonded well and had a great social life.

I enjoyed my studies very much as they were functional and applicable to the real world. Learning maths became a lot more interesting and relevant when seeing how the calculations apply to physics and the behaviours affecting things around us every day.

Alongside the mathematics studies we learned about the operation of machinery and electrical systems, as well as learning hands on skills, welding and using workshop tools and lathes.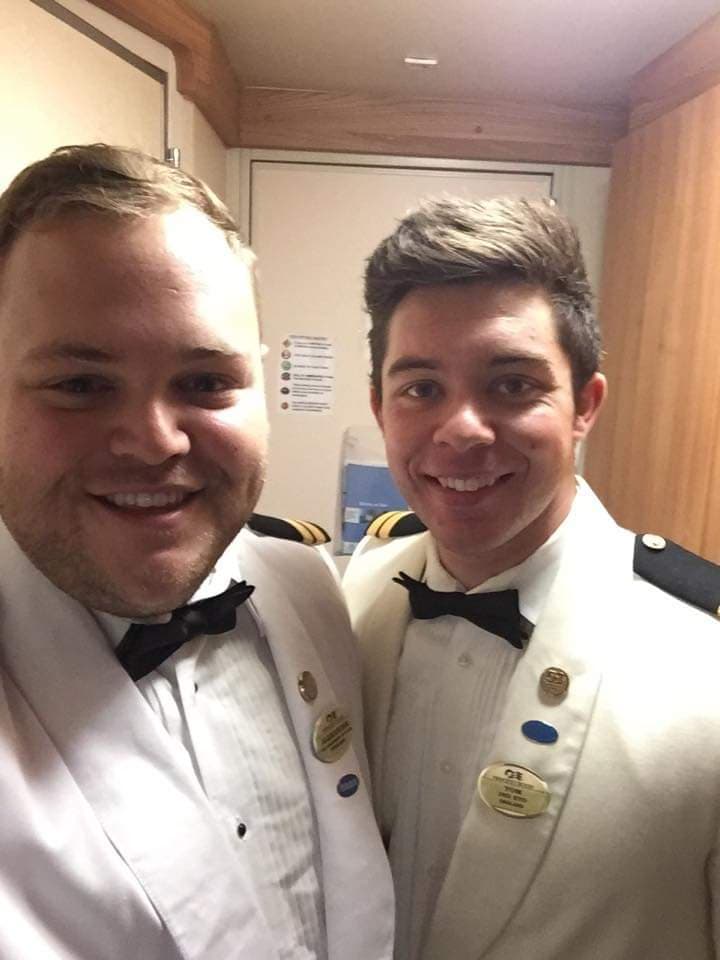 The second year
After the mandatory first year stay in Dr Winterbottom, the majority of students left to rent local houses between small groups of friends. This gave an additional sense of responsibility as we were free to cook for ourselves and look after our new homes.
I moved into a house with my newly met best friend, Alex, for whom in later years I acted as his best man and Godfather to his daughter. We enjoyed the freedom of our new place and enjoyed the opportunity to host parties and barbecues for our friends.
Inter-spaced with the school terms was our sea time. I spent my first trip on board THV Galatea, one of Trinity Houses own vessels and their flagship. She did the majority of her sailing around UK waters. I worked with the supportive engine room team, learning about the systems on board first hand, tracing pipes and understanding how everything worked in practice.
My second sea trip was spent on board the MSY Wind Surf. This was one of the largest sailing cruise ships in the world, at that time, operating in the Caribbean.
This provided a very different experience, while still relatively small in terms of cruise ships, this was much larger than the Galatea. I worked both with the ETO on board, as well as sitting watch in the engine room with the watch keepers.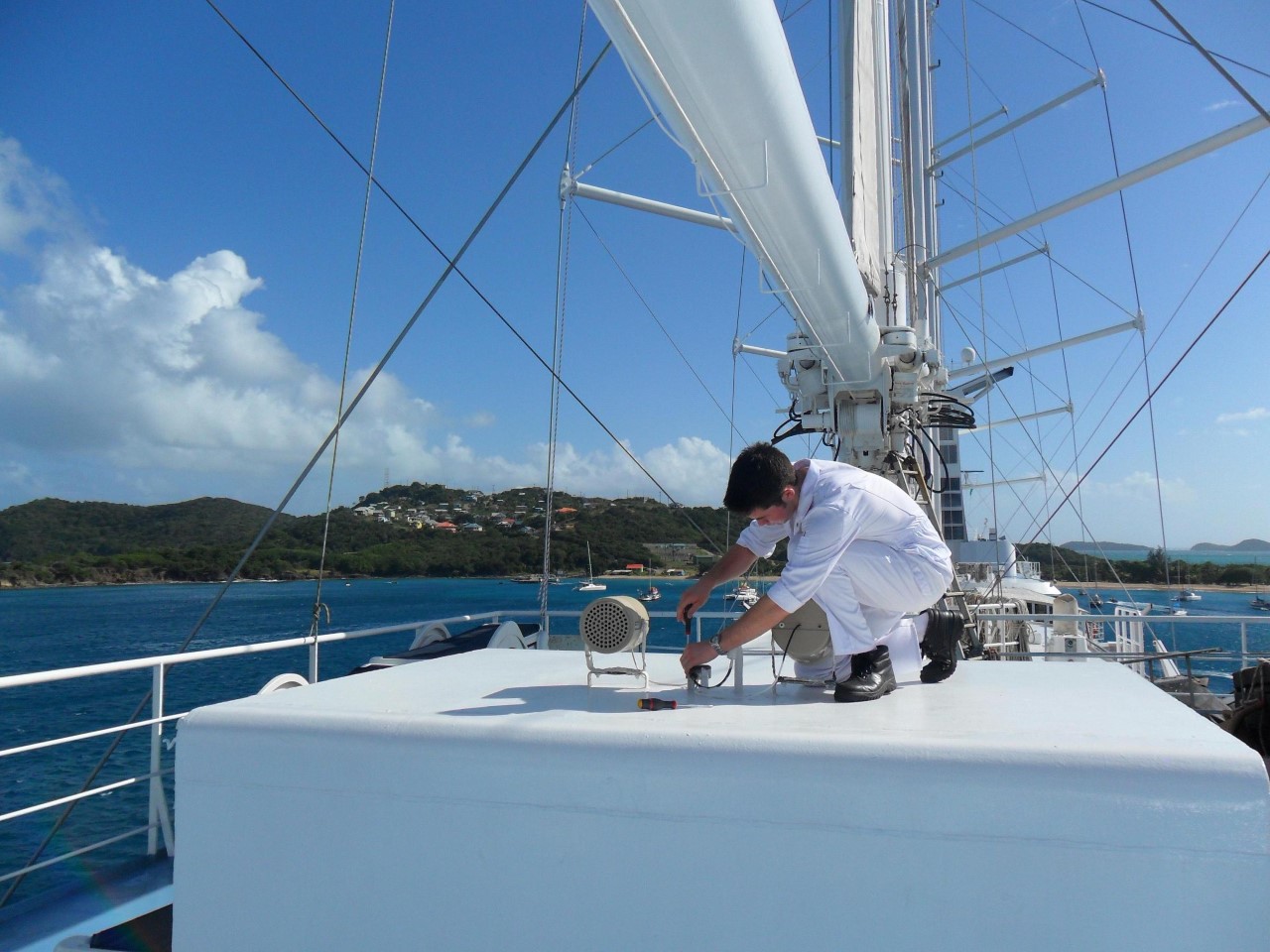 I was occasionally able to get out to explore the different Caribbean islands and beaches. On board I was able to see the more luxurious side of sailing, dressed in formal whites, sitting and having drinks with the passengers!
Both vessels offered me a series of exciting and interesting work experiences, from maintenance of batteries aboard an unmanned light ship vessel, to climbing the 60m+ masts of the Wind Surf to change a bulb in the navigation lights.
The end of Cadetships and my first job!
On finishing our cadetships, the majority of students split their separate ways. Some of them continued pursuing their careers at sea, whilst others used their qualifications and experience to follow a route in technical jobs ashore.
My first job, which I started not long after finishing college, was as a 3rd ETO with Princess Cruises. This was also a scary new start. Although I'd been living away from home for over 3 years now and had experience being on board ships, this was my first time with real responsibilities away from family and friends.
As a 3rd ETO I was responsible for one of two roles, either the safety equipment on board ships or the maintenance of the ships many elevators (35!) The first involved maintaining the fire detection systems, watertight doors and life saving equipment onboard. The other role, maintenance of the elevators, was an interesting job for me as I enjoyed the combination of maintenance of mechanical and electrical equipment.
Just over a year later, I was promoted to 2nd ETO. The two roles for this position were either hotel management or engine room maintenance. The first role for this position being the maintenance of hotel equipment such as galley, pools and air conditioning as well as managing a team of electrical fitters to ensure the best experience for the passengers.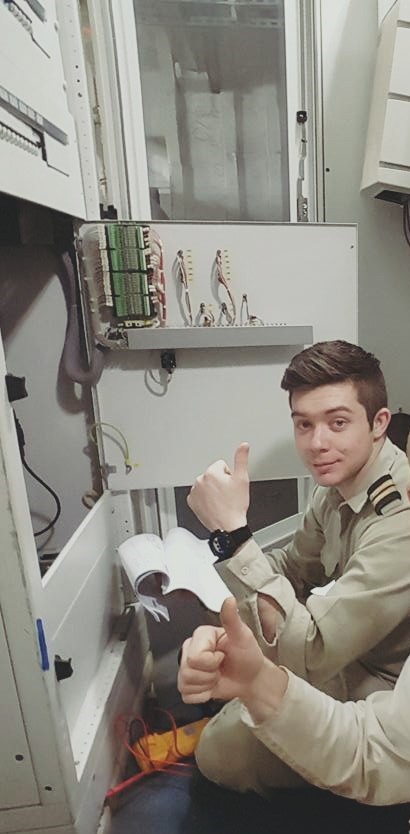 The alternative role was to serve as the ships engine room electrician. Once again I very much enjoyed this position as I was responsible for the electrical maintenance of a large array of heavy machinery equipment spanning almost the whole length of the close to 300m vessel.
I also had the opportunity to work with high voltage equipment. Issues arising on them could stop the ship from sailing, and as such there were big rushes and plenty of pressure to get them up and running again if there were problems!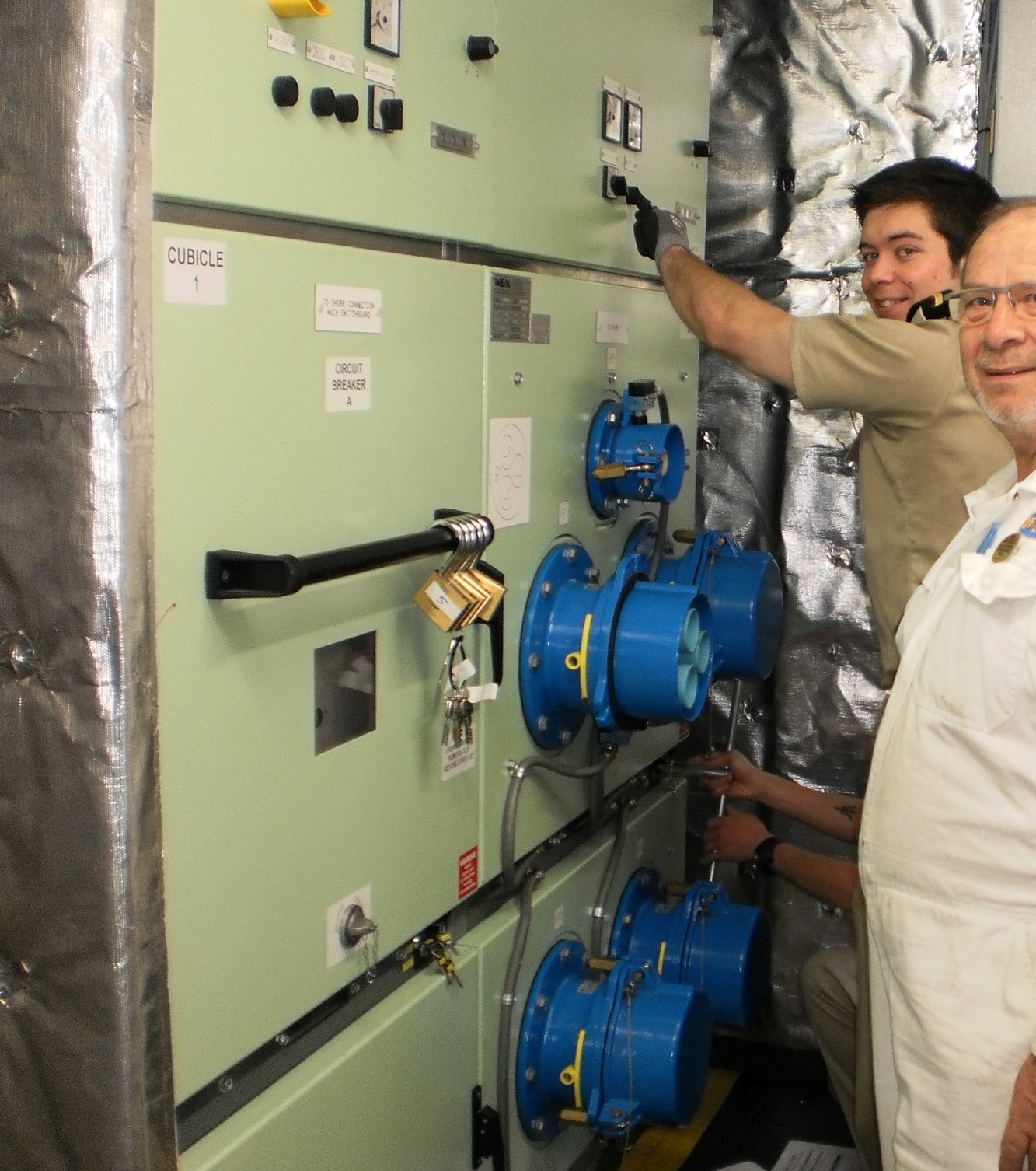 Repairing the ships
As the cruise ships are constantly in action, they were required to be continuously running with little down time for repair. Every couple of years a ship would be taken out of the water in a dry dock in order to carry out major checks, repairs and maintenance. The dry dock periods, usually in Vancouver, would be carried out on a tight schedule in order to get everything completed before the ship had to go back into the water.
This posed a disruption to the normal routine of shipboard working life; the days were much longer with few chances to rest. It was more challenging with many tasks to complete to ensure everything was safely finished on time.
Work and travel
Besides the enjoyment an interest of the job itself, I was granted the ability to travel a lot as I would work on a variety of ships within the Princess Fleet, sailing locations such as Hawaii, Alaska, Caribbean, Mediterranean, Mexican Riviera and the other side of the world around Asia.
I also had the chance to meet a variety of interesting people from around the world; experiencing new cultures and making new and strong friendships which have lasted years.
While the trips initially seemed like a long time away from home, working away up to 4 or 5 months at a time, I came to develop two lives which were hard to determine which was more enjoyable. On board I was surrounded by a great social life, able to access the passenger facilities such as restaurants and bars, as well as the use of the fully equipped gyms.
On the other hand, once my work trips were finished, I would have 2 or 3 months of vacations to spend as I liked. I have had the opportunity to travel independently around the world, and was frequently lucky enough to visit the friends I'd made on board, in their home countries, who were excited to show me around (and help with the translation!).
Due to the duration of my holidays I have been able to carry out trips I would never have been able to manage in the majority of 9-5 jobs; from backpacking around Europe, to motorbiking the length of Vietnam.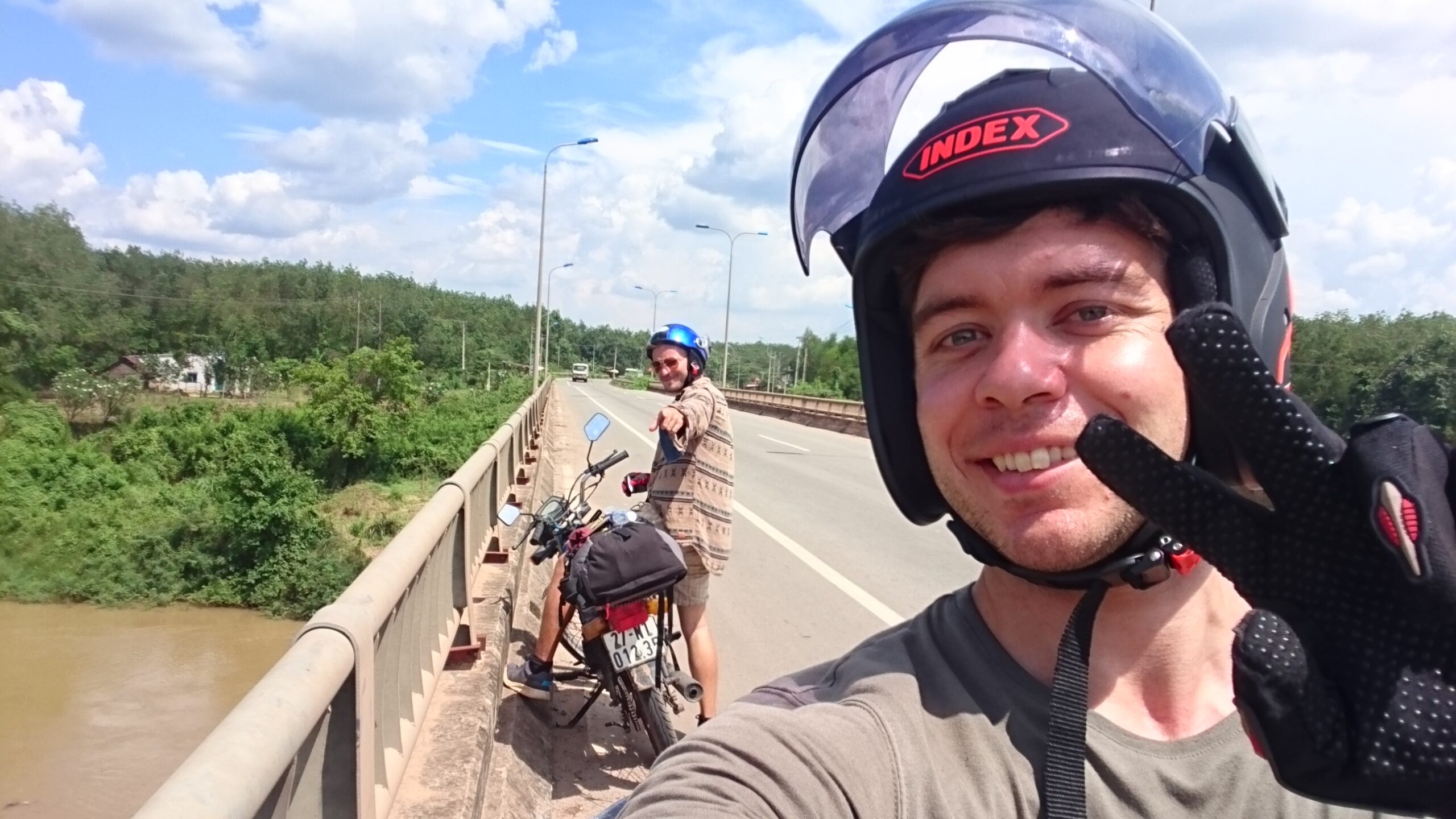 A change of job…
I had just spent my 5th year with Princess Cruises, when my friend Alex from college, told me of an opening on board a private superyacht in the role as Electrician. This meant for a better salary, and a better time on and off ratio. I applied there and after the checks of my certification, CV, and an interview with the Chief Electrician – also an ex cruise ship crew member – I was accepted for the role.
The equipment on board the vessel was very similar to that of a cruise ship, but on a smaller scale. There was no longer a high voltage switchboard, instead the electrical distribution was more similar to that on land with a neutral system. The propulsion was driven by two main engines which took up most of the engine room.
A big difference with the equipment on board was the increased blend with computer monitoring and PLC control. This meant that some aspects of troubleshooting were frustratingly not always able to be carried out by us crew on board, instead requiring the remote dial in from equipment manufacturers ashore.
The sailing pattern of the yacht was quite a different than the cruise ship. The majority of the year the vessel was unused, and with the summer season, the owner would come on board with guests. This meant that the yacht was mostly stationary and alongside, with maintenance work being carried out during this period, in preparation for the guest visits.
There were ups and downs to this arrangement, while not travelling as much during my working period, it meant that crew were able to go ashore almost every evening providing a more normal lifestyle.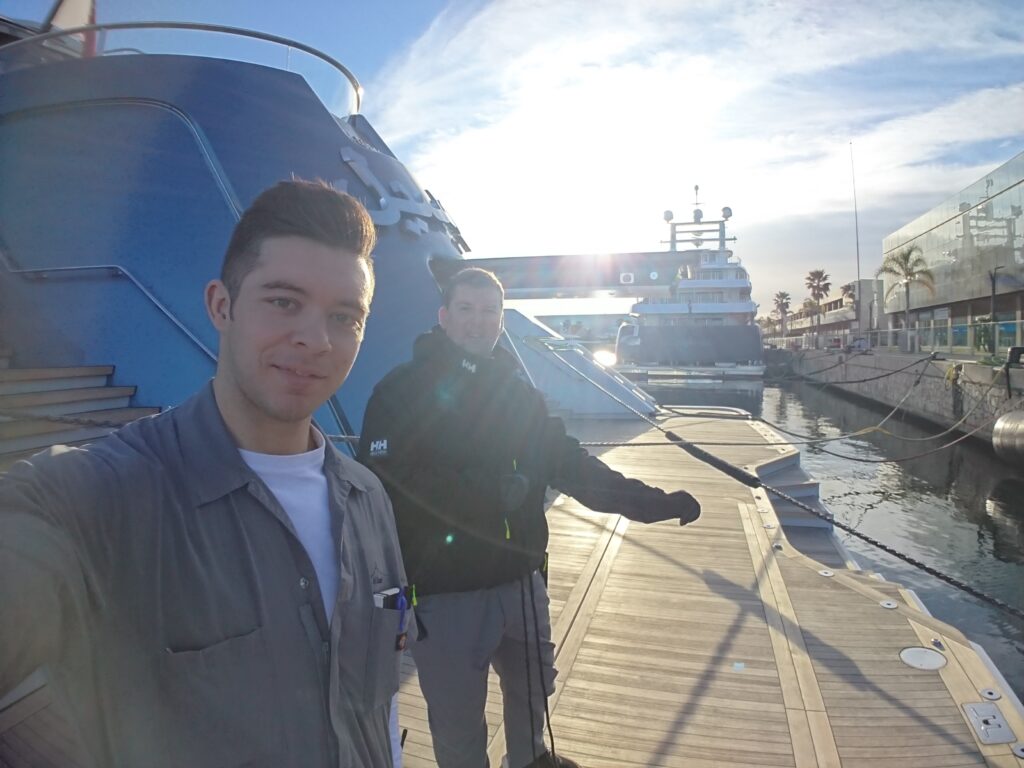 During this employment, during one of my leave periods, I returned to college to attend an oral examination to attain my ETO Certificate of Competency. This was a newly recognised qualification which had been implemented after I had completed college and as such I had not had the opportunity to attain it during my initial cadetship.
I spent two years working with the first yacht, but have recently accepted a new job on a differently owned yacht where I will act as the sole ETO onboard. This will be an exciting new step in my career as, in addition to the increased responsibility, I will once again be working alongside Alex.