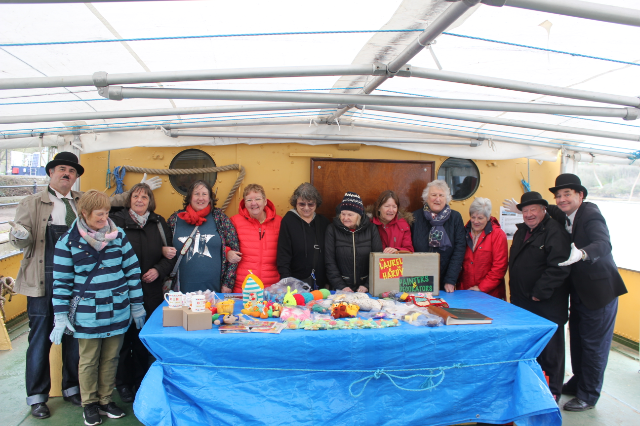 We are looking forward to welcoming you (the public) back onboard from Saturday 16th April (Easter weekend) from 11am until 4pm, and every Sunday thereafter throughout the season. To mark the Easter celebrations, we will be hosting an Easter challenge onboard for children with a small (edible) prize upon completion.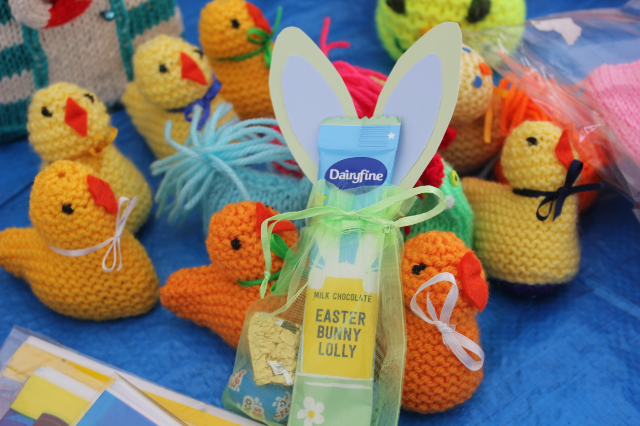 The ladies from Bideford Women's Institute came down to the ship on Monday, 4th April, to donate some beautiful, knitted crafts for our opening day, from woolly bunnies and chicks to handmade cards, chocolate gift bags, and some very tasty cakes. We were delighted to welcome the ladies onboard and provide a brief ship tour and overview of her history; there was also a surprise visit from our distinguished 'Laurel and Hardy' duo! We didn't let Laurel or Hardy near any maintenance or repair jobs though…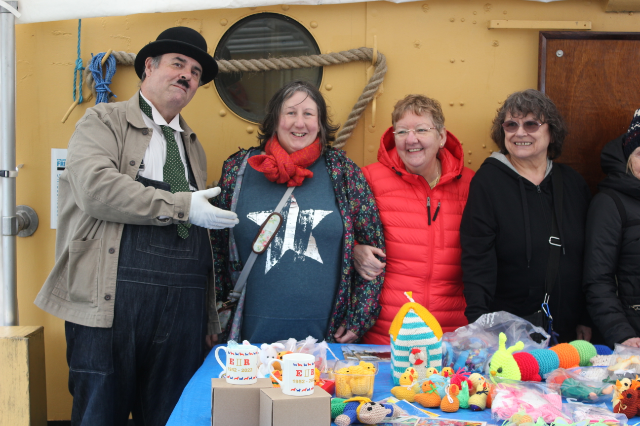 Thank you again to Bideford WI for all your generous donations for our opening weekend, we are extremely grateful for your time and efforts. We are also very excited to have some of you ladies join our stewarding team over the coming months. We look forward to welcoming you to TeamFreshspring!
Working with our local North Devon community (and beyond)
Freshspring is not a charity that works alone; we take the time to build relationships with other like-minded groups and organisations. This creates opportunities for us and also for businesses or interest groups in the local or surrounding area that we partner with.
We are planning a whole range of events and activities over the summer, so please keep an eye on our website and social media channels for more information on when these will be taking place.
Get in touch!
We are always keen to hear from groups and organisations, so if you have an idea, drop us a line at info@ssfreshspring.co.uk