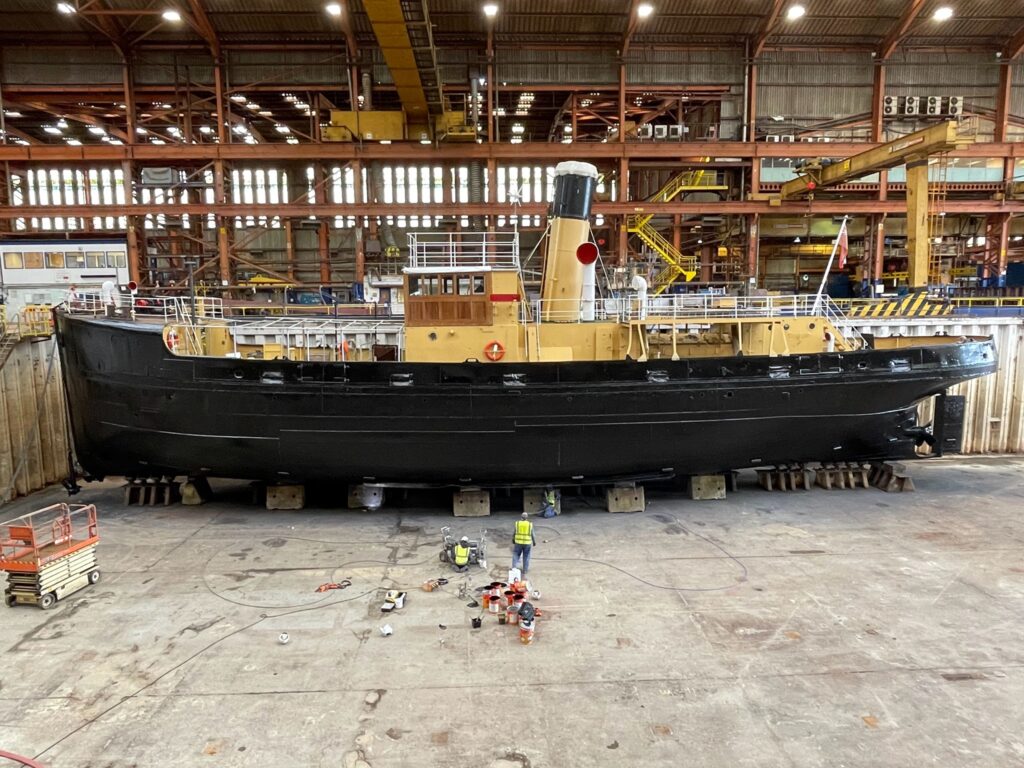 We are pleased to share our 2021 dry-dock survey report undertaken whilst in dry-dock at the Appledore shipyard earlier this year. The purpose of this report was to ascertain the general structural condition of Freshspring and to report on work undertaken.
"The structural condition on lower parts of the hull is very good and provided internal spaces are kept dry and coatings intact then there should be no problems with water ingress through the hull.
Upper parts of the fore peak and aft peak tanks are in poor condition but these areas are above the water line and provided the tanks are kept dry no further deterioration should occur.
A considerable amount of ships husbandry has been carried out to a very high standard and the vessel continues to improve as time passes. As long as the current level of attention is maintained then the vessel will continue to improve". G W Wilson, Principal Surveyor.
To read the full dry-dock survey report and to view detailed photographs of the ship's work then please click here. Thank you to all the team for working on our beloved ship and contributing to this outstanding report and feedback. Go TeamFreshspring!