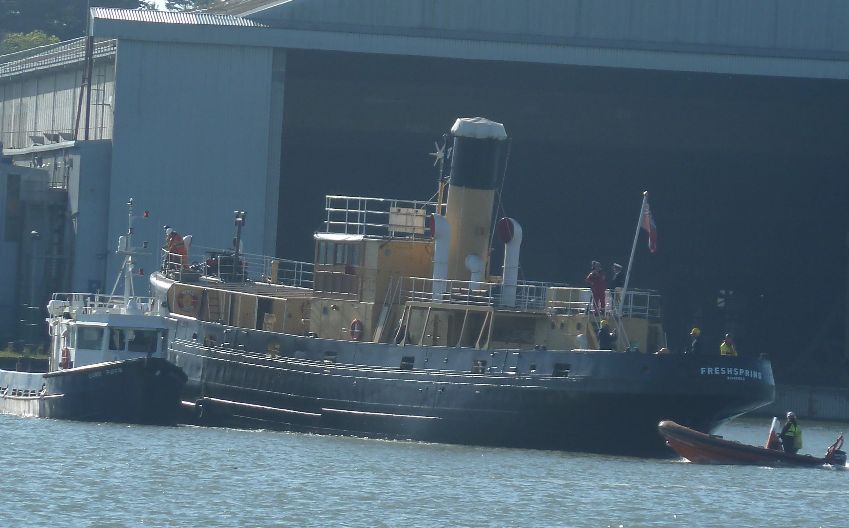 SS Freshspring returned to Bideford Quay this evening.
A big thank you to Harland & Wolff and their skilled team for carrying out the essential repairs, and to our team of volunteers, who also were able to clean and paint the upper deck under the cover of the dry dock.
Thank you also to the Lundy Puffin, the Pilot boat and the safety inflatable for towing her up river from the Shipyard, and for nudging her safely into her berth where there was a good crowd of onlookers to welcome her back.