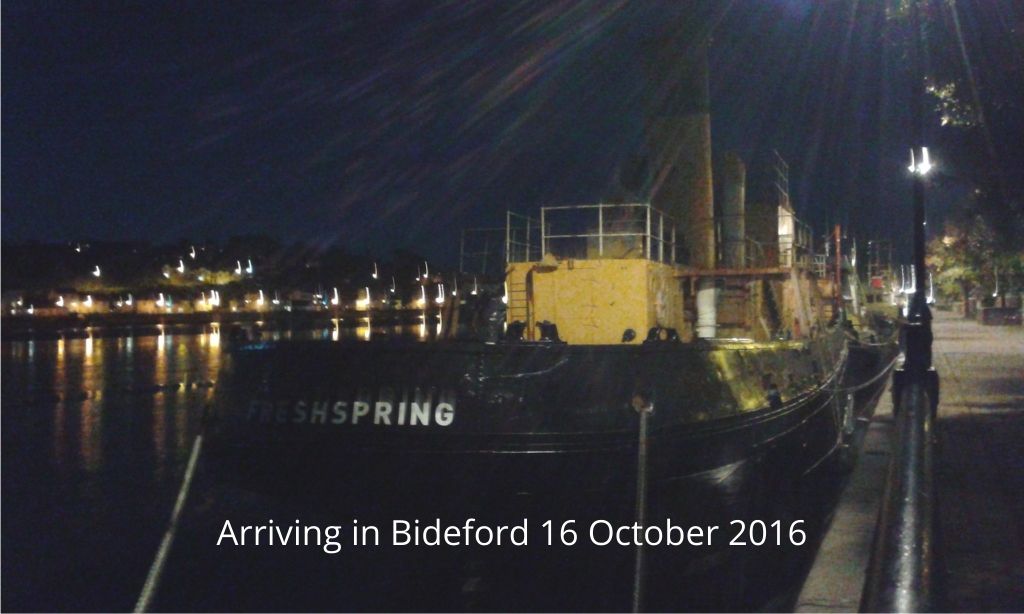 This weekend (Saturday 16th October 2021) will mark SS Freshspring's 5th year berthed at Bideford Quay, North Devon. It is safe to say that during this time the ship has undergone an amazing amount of work including a new mast created from a tree, a restored wheelhouse and boat deck, painting, maintenance repairs and most recently, a dry docking completed at the Harland and Wolff, Appledore shipyard.
Where did it all start?
From the day Freshspring arrived in Bideford, an ever-growing number of volunteers have been working on enhancing and maintaining the ship, whilst another group have been planning and working towards the ship's future; preserving the past for a sustainable future use.
"Volunteers are at the heart of everything and have turned the ship into a must-see attraction at Bideford Quay. Progress has been stunning during the five years, all made possible by our volunteers, Heritage Lottery funding and valuable local support, cementing SS Freshspring into the community", John Puddy, Chair of Freshspring.
Looking ahead to the future.
"This has been the year of celebrations for Freshspring; we had a Family Open Day on August Bank Holiday to celebrate the ship's 75th birthday which has now been followed by the anniversary of her 5th year docked in Bideford. The Trust has come a long way since 2016 and it is fantastic to be a key part of maritime history here in North Devon", Rebecca Craft, Public Engagement Officer for Freshspring.
Come and visit us and find out more about our historic vessel…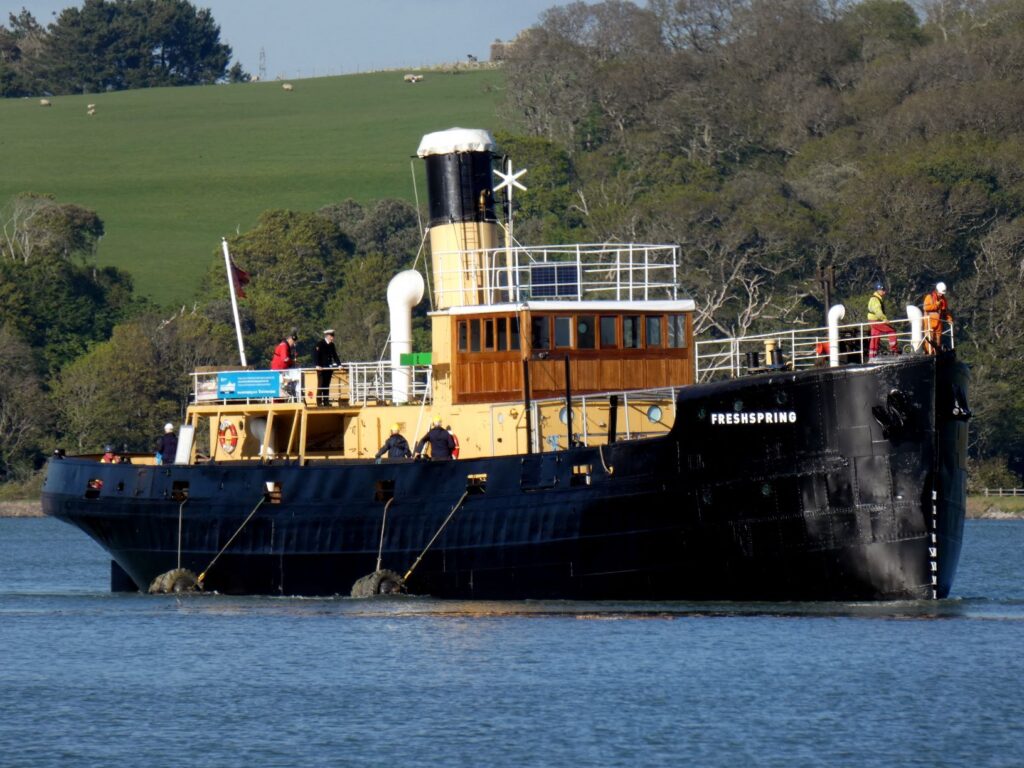 Freshspring remains afloat in Bideford as a static exhibit and is the only surviving vessel of her type and age accessible to the general public. During October, Freshspring will be open to the public on Sundays (11.30am – 4pm) except Sunday 31 st October, when she will partner with the Burton 70th Anniversary Celebrations offering a ticket only event of Sea Shanties and fishy food and children's workshops:
https://www.eventbrite.co.uk/e/sea-shanties-seafood-fishy-tales-childrens-workshop- on-ss-freshspring-tickets-169766453031
Why not come and see what the ship is about and learn more about your maritime heritage!