[et_pb_section admin_label="section"] [et_pb_row admin_label="row"] [et_pb_column type="4_4″][et_pb_text admin_label="Text"]
You might have noticed that Steamship Freshspring isn't at Bideford quay. Freshspring is the first ship to go into drydock in the newly reopened Appledore shipyard. She travelled with the help of a tug to Appledore, where she's been in drydock for the last week.
Freshspring filming:
As she travelled, filming took place on board. This was for the virtual reality (VR) tour that you'll be able to enjoy if you come on board later in the summer. The tour will be seen through headsets and you'll be able to see parts of the ship you couldn't normally get to. Freshsprings VR tour will give you a glimpse into the life of her crew in the 1950's. It's really interesting stuff!
In the shipyard her hull has been pressure washed and checked for damage, ready for painting. This routine maintenance happens every five years. It keeps Freshspring watertight and in good order. As very little work on the hull was needed, it was decided to carry out some extra works while in drydock. The decks are being blasted back to metal, ready for painting, the steelwork for the mast is being secured, the mast is being stepped onto the foredeck and the awning erected.
Freshspring returning home:
When the work at Appledore is finished, Freshspring will return to her berth in Bideford. This will be in the evening of 27th May. The ship will look amazing after all the hard work of the shipyard workers and volunteers. With her new mast in situ and a freshly painted hull, Freshspring promises to look very special on her return to Landivisiau quay.
Freshspring opening to the public:
When Freshspring comes back home, work will start to get her ready to open to the public. Our volunteers have been working hard, chipping and painting, working on the boiler, polishing the brass, all while adhering to social distancing. The ship is looking really good.
Throughout lockdown work has been continuing on the wooden mast. The tree was kindly donated in January last year and ever since, it has been lovingly sculpted into shape. The 43 foot mast is now painted, and ready to be put into place or "stepped" onto the foredeck by the dockyard workers.
The crowdfunded awning is also new for this year. It will cover the fore deck (with the new mast jutting through) and offer protection from the weather. It can be rolled up at the sides so ventilation won't be an issue. We're looking forward to using this space for events when restrictions are lifted.
So there's lots to look forward to this summer. A smart ship opening up to visitors, a new mast, a covered area protected from the elements and VR tours later in the summer. We can't wait to welcome you on board.
If you'd like to find out about volunteering visit: https://ssfreshspring.co.uk/volunteering
If you'd like to find out about the Steamship Freshspring Trust visit: https://ssfreshspring.co.uk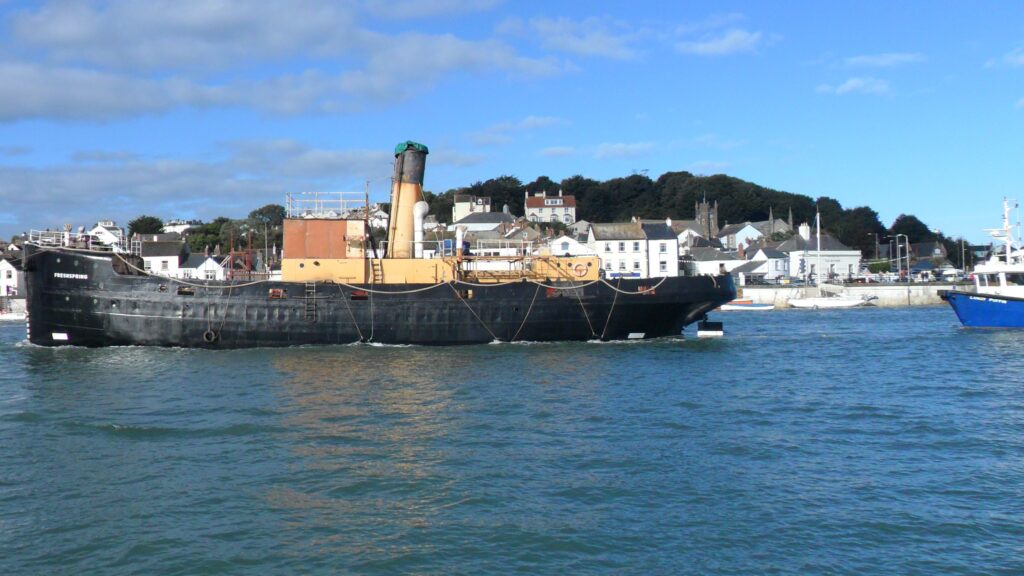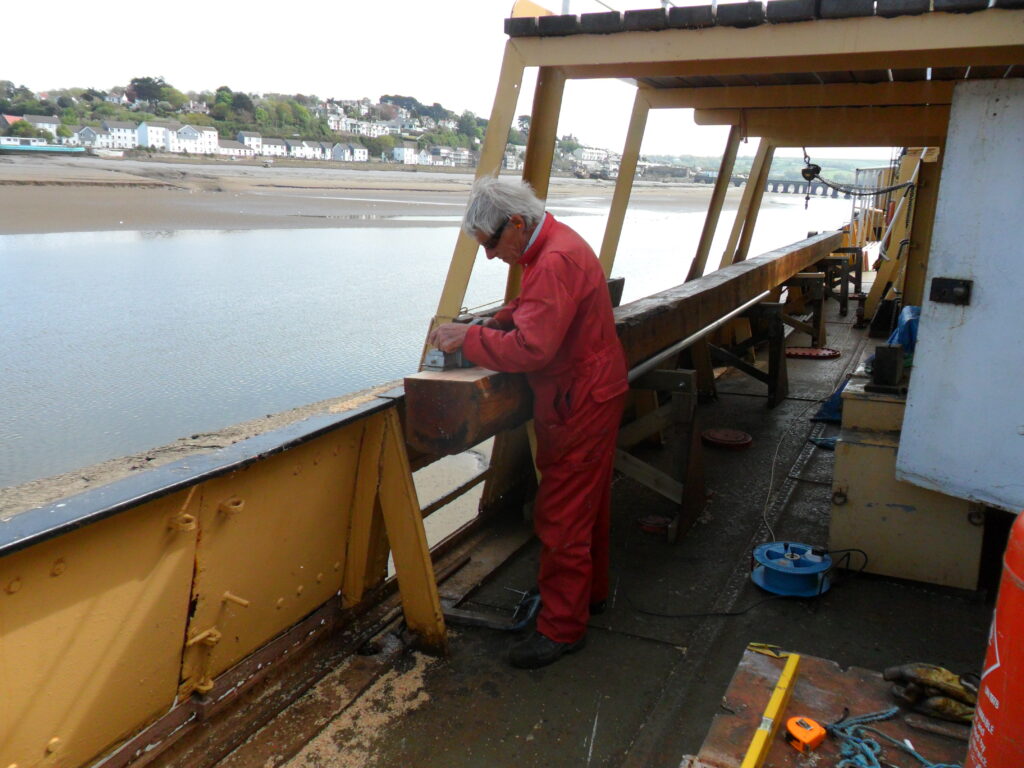 [/et_pb_text][/et_pb_column] [/et_pb_row] [/et_pb_section]