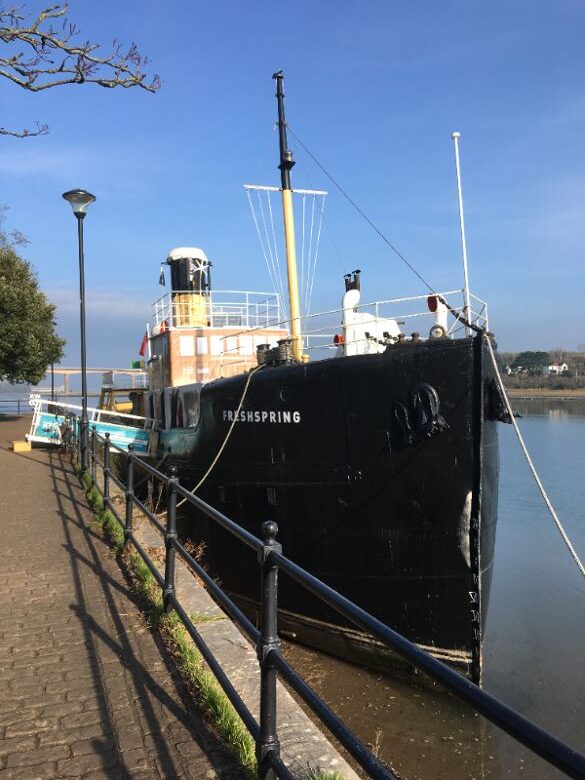 January has been a busy month for TeamFreshspring, as we repaint and repair the ship ready for opening to visitors in April 2022. We wanted to share some of the 'behind the scenes' snippets with you, here are some of our highlights from last month: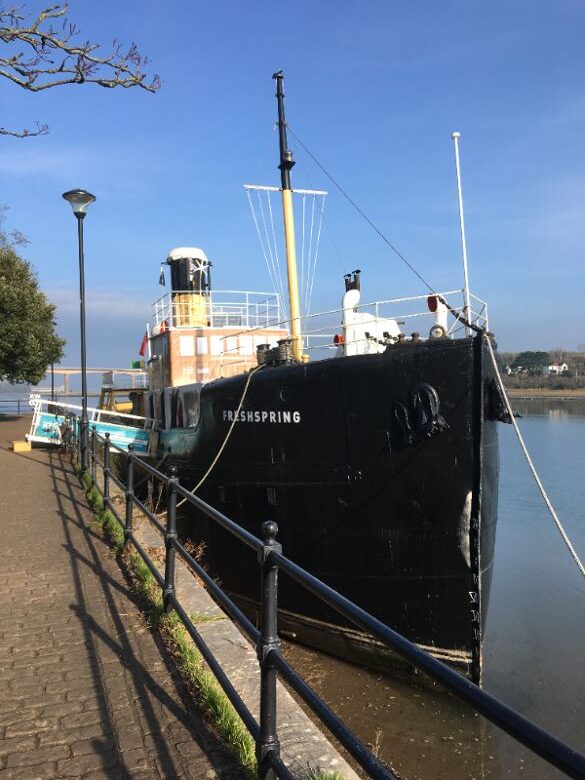 The work onboard has even interested the local wildlife or are the gulls waiting for some of the volunteers packed lunches? The ship is gleaming in the Devon morning sunshine as the volunteers work through their long to do list!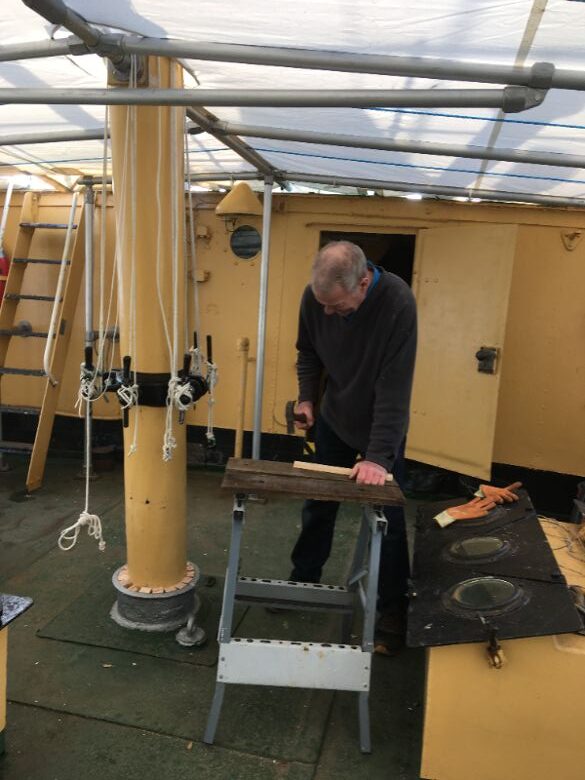 One thing we are not short on board are volunteers named 'Pete'. So, you can see Pete 'the fish' and Pete 'the car' working in the upper deck 'scuppers' probably making more of those unwanted holes!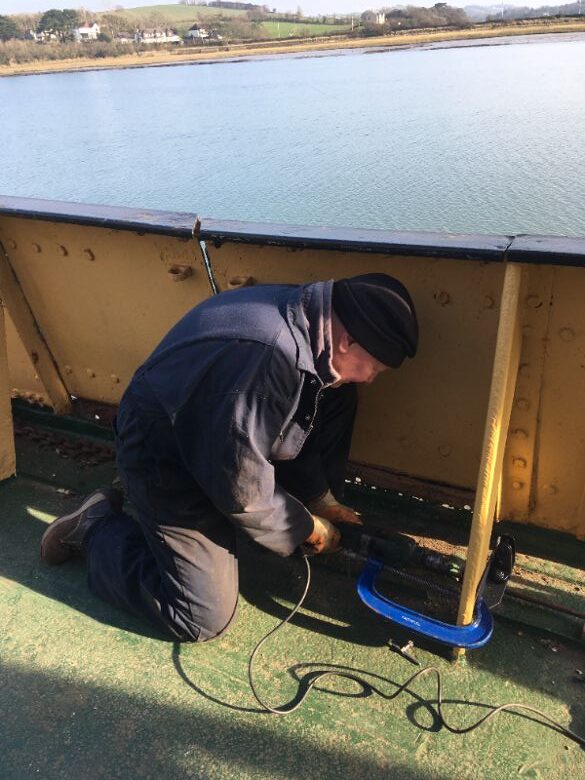 The final picture from Lou is one of the ship's engineering identification plates, cleaned for clarity surrounded by the volunteers' hot drink flasks; a necessity to keep the volunteers warm, working in the January weather. Keep up the good work team!
Keep up to date… We will be continuing to share what our volunteers get up to each month, so make sure you follow us on our Facebook page or our blog. We are always on the lookout for volunteers, so if you'd like to join our team in Bideford then please contact us to find out more.