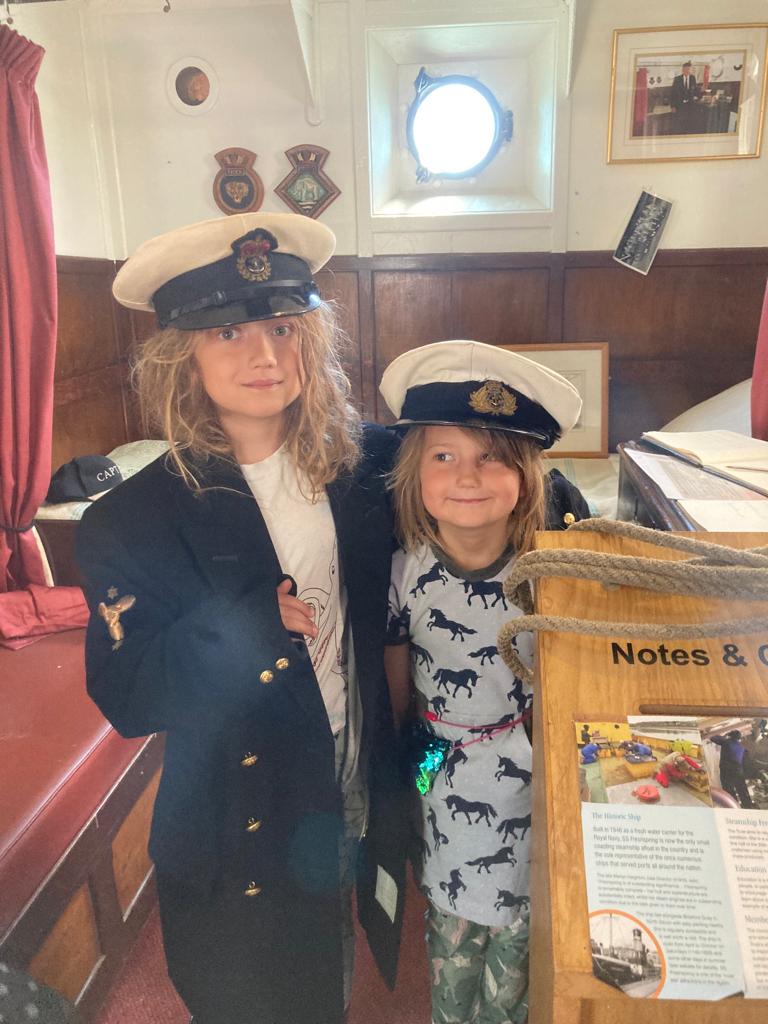 We had the pleasure of welcoming a group of home education families on board this week. On Monday 20th June, 16 children accompanied by their parents came to the Freshspring for a visit. The children were excited to explore the ship; learning about how ships communicated at sea before satellite and mobile phones with our volunteer Mike. One of the children was inspired to discover that he could use morse code in his future career as a spy!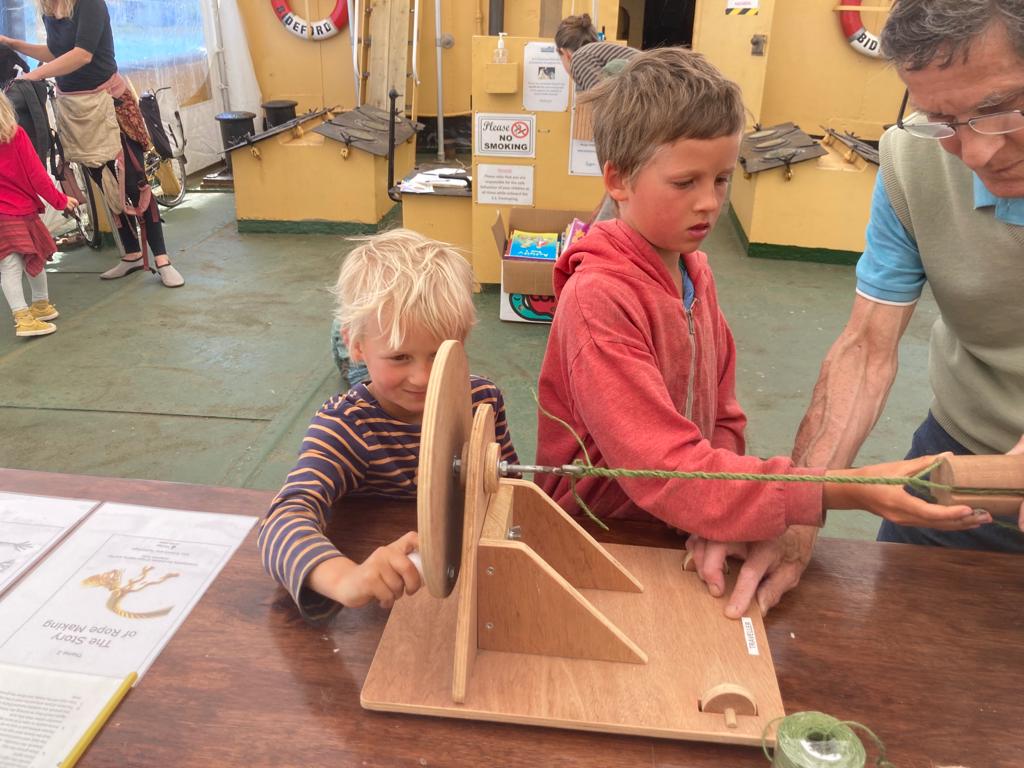 As well as learning about the steamship, they also took part in rope making, learning the origins of the term 'top man' and connecting the name of our local street with this ancient craft. Richard gave the children an introduction to the history of rope making before the children made their own to take home. All the children enjoyed the session, even those too short to reach the table!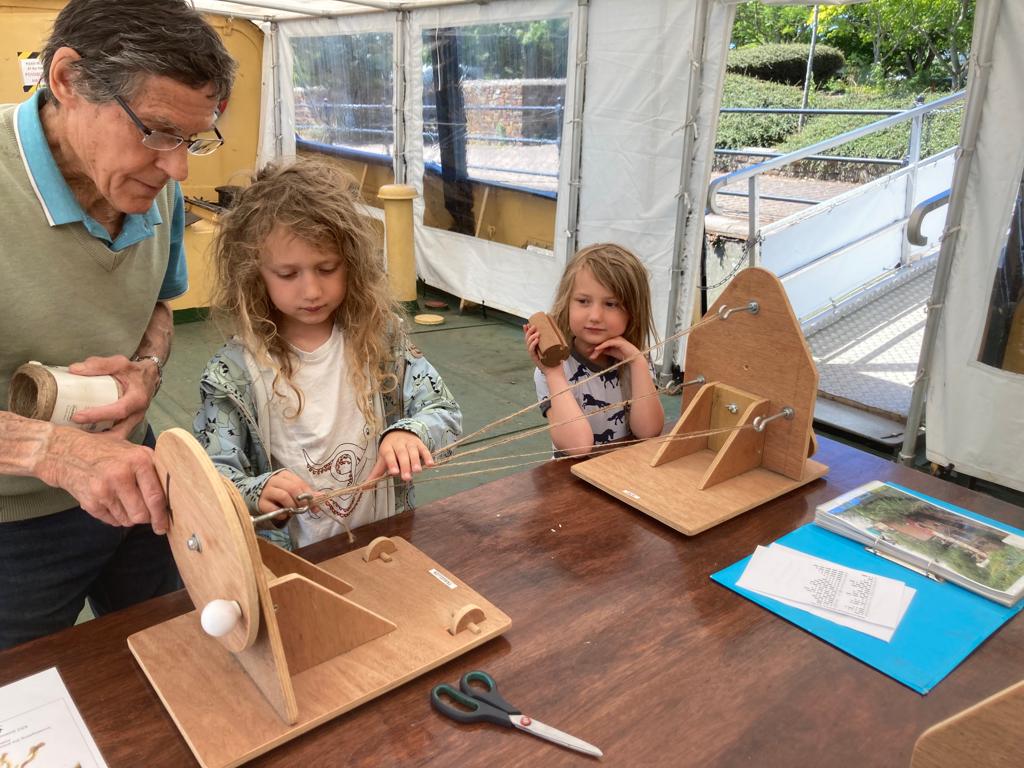 Our chair, John Puddy, conducted tours of the ship, spending most of the time in the engine room with budding engineers, who were fascinated to see how the engine turned and to find out about alternative forms of propulsion.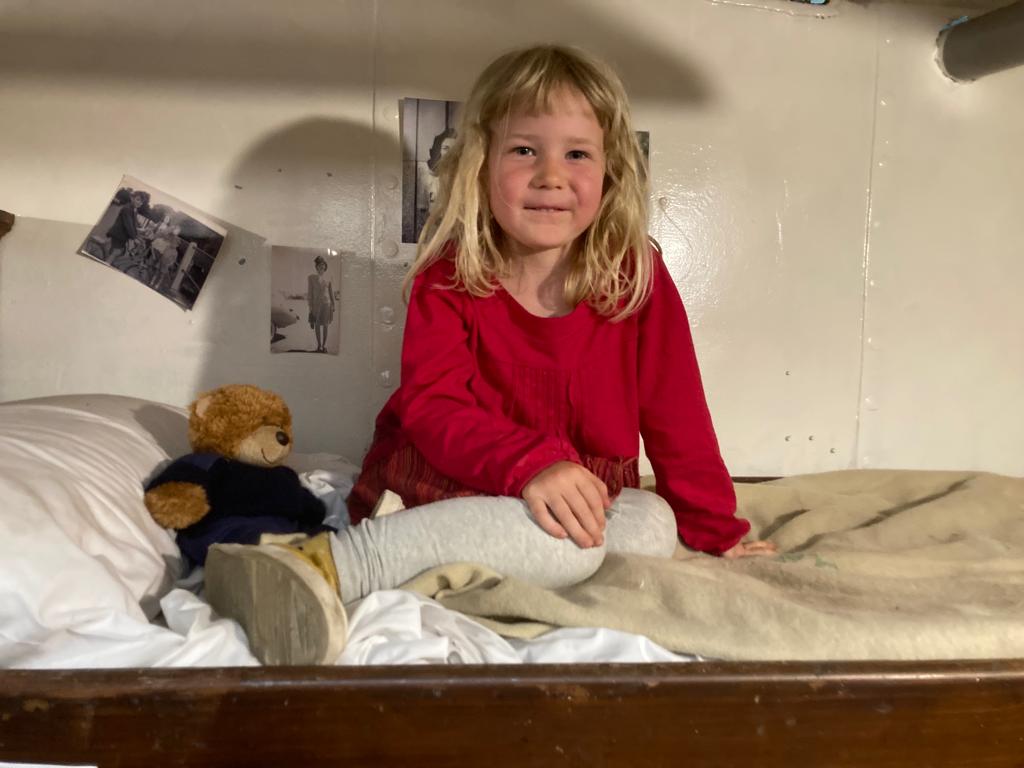 The group will be back later in the year to have a follow up visit, next time going up the mast with a climbing instructor to work as a team to get each other to the top. Thank you for visiting!