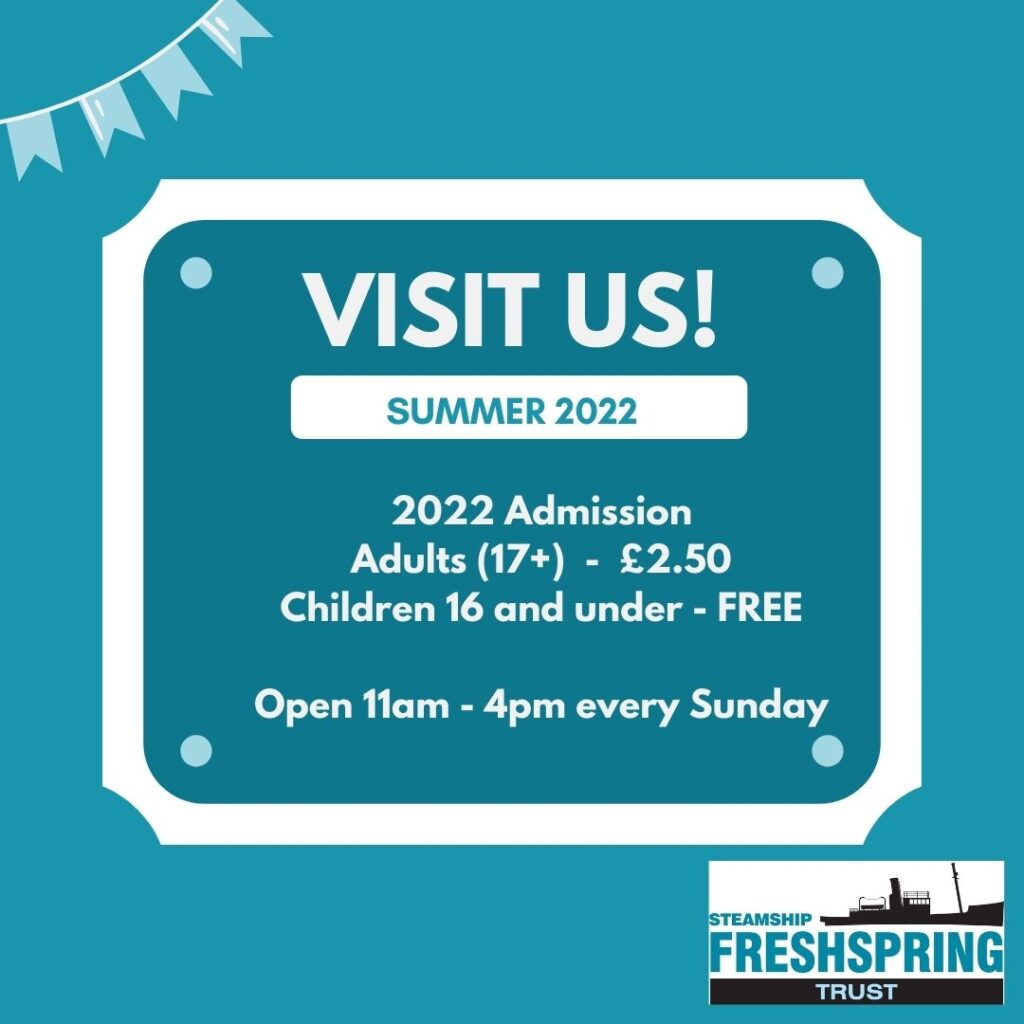 We will be reverting to opening on Sundays from 11am – 4pm from Sunday 12th June 2022 until the end of the season.
We hope you would like to come and join us onboard! There is something for all the family from a children's teddy bear hunt to exploring the mechanics of the steam engine or learning what life was like onboard Freshspring.
Please take a look at our 'Visit Us' page on how to plan your day at Freshspring and we look forward to seeing you soon! Please see our Facebook page for the latest news and information and feel free to 'tag us' in your visit to the steamship.